The Dallas Scottish Rite Library and Museum is active in providing support for community, educational and charitable endeavors. Included in these endeavors is an annual merit-based college scholarship program, which also takes into account the personal needs for graduating high school seniors. These scholarships will be awarded without regard to gender, race, color, creed, national origin or religion.
The scholarship competition is open to graduating high school seniors of the current school year from all schools in the forty counties of Texas which are part of the Dallas Scottish Rite membership area. It is NOT necessary for the applicant or their family to have ties to a Masonic organization.
This year we are pleased to announce that our Scholarship Awards Banquet will be held May 16, 2022, at 6:15 pm at the Dallas Scottish Rite Cathedral, located at 500 S. Harwood St., Dallas, TX 75201. This date could be rescheduled or even canceled depending on current COVID-19 restrictions. If this does occur, you will be notified.
Scholarship value is $1,000
Dallas Scottish Rite Library & Museum Scholarship Winners- 2022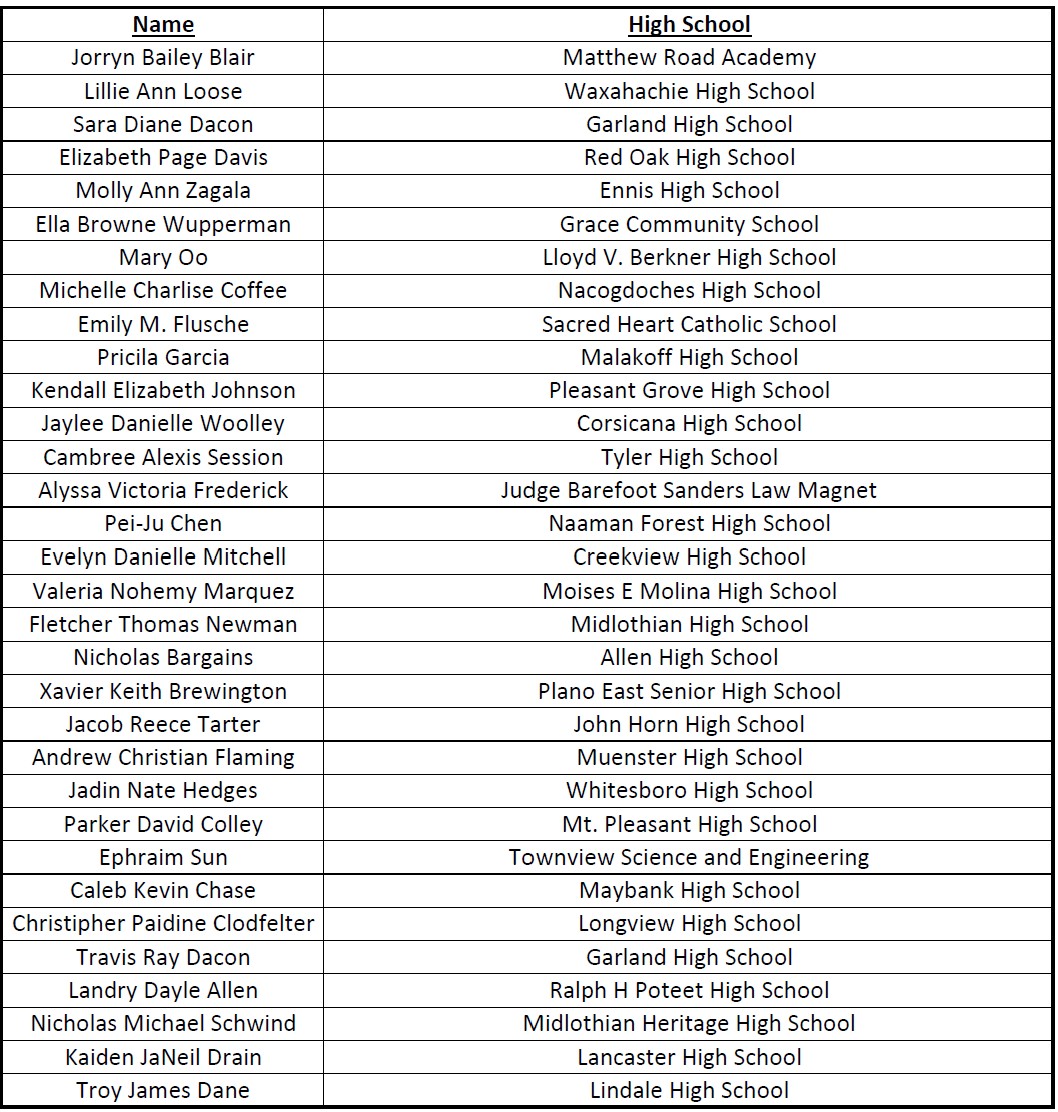 Congratulations!  These applications to receive a College Scholarship from the Dallas Scottish Rite Library and Museum, have been approved.  For those candidates that did not receive a scholarship from us, we thank you for the time and effort you put in on your application and wish you a bright and successful future!